Bohunicky Receives Eli Pick Award
July 2, 2018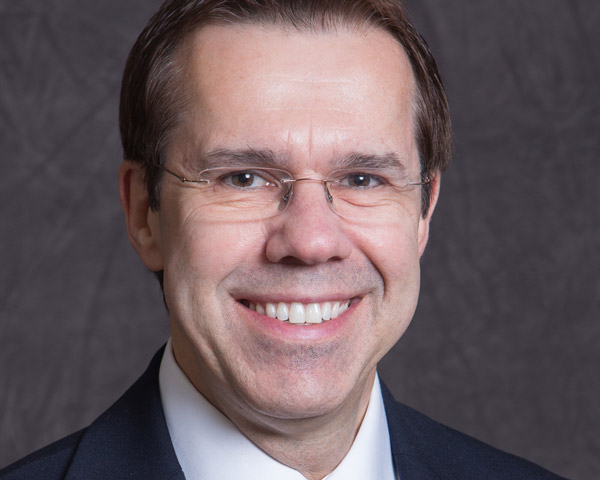 The American College of Health Care Administrators (ACHCA) named Joe Bohunicky, NHA, administrator of Mt. Carmel Rehabilitation & Nursing Center in Manchester, as a recipient of the 2018 Eli Pick Facility Leadership Award.
This prestigious honor recognizes a select group of skilled nursing facility administrators across the nation reflecting leadership excellence and superior performance on various facility quality measures. Bohunicky and other recipients were celebrated during a special awards luncheon at the ACHCA's 52nd Annual Convocation & Exposition in Orlando, Florida on Tuesday, April 18.
"This award is a perfect testament to Joe's leadership and unwavering commitment to the senior care community," said Alain Bernard, assistant vice president of healthcare services for Catholic Charities New Hampshire. "He is always going the extra mile to ensure our programming and staff continually responds to the needs, wishes and preferences of those we serve. Joe leads by example, and that is reflected by all those who surround him."
Mt. Carmel Rehabilitation & Nursing Center, owned by Catholic Charities New Hampshire, enables individuals to achieve their highest level of independence and live their lives to the fullest each day through person-centered care. Specific services include skilled nursing and rehabilitation care, long-term care and a dedicated memory care unit.
Under Bohunicky's leadership, Mt. Carmel was also named among the nation's Best Nursing Homes for 2017-18 by U.S. News & World Report and received an AHCA/NCAL National Silver Award for Achievement in Quality.
The Facility Leadership Award was introduced in 2008 by one of ACHCA's most revered leaders, the late Eli Pick, and is dedicated to advancing professionalism and leadership in long-term care.