Catholic Charities New Hampshire and the NHCA
March 15, 2023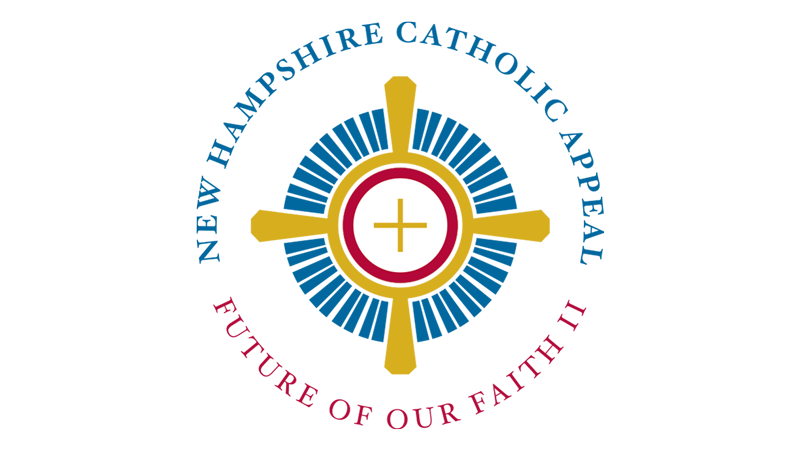 Since 1946, the Catholic Charities NH appeal has taken place every spring at each of the parishes throughout New Hampshire. Together, we've raised more than a hundred million dollars for our seniors, for pregnant moms, for homeless children, and for struggling individuals and families. We are incredibly blessed and grateful for the compassion and support our community has shown!
Starting this year, Catholic Charities NH will be part of the Diocese of Manchester's New Hampshire Catholic Appeal: Future of Our Faith II (NHCA), which will replace the Spring Parish Appeal CCNH normally conducts. The NHCA will be conducted in New Hampshire parishes on the weekends of April 29/30 or May 6/7 and combines the special collections for seminarians, retired priests, missions and multicultural efforts, parish support and the traditional CCNH Parish Appeal. This is a great way to still support Catholic Charities NH! If you are a parishioner, we recognize you may have questions about this transition, especially if you are used to the Catholic Charities NH Parish Appeal, and may find the following FAQ's helpful:
Will the New Hampshire Catholic Appeal: Future of our Faith II (NHCA) replace CCNH's annual fundraising?
The NHCA replaces only the spring parish appeal that Catholic Charities has previously conducted within the parishes. We will continue to fundraise throughout the year like we've always done, through a number of fundraising revenue sources such as grants, direct mail, website, events, corporate sponsorships, legacy gifts, and various online fundraising activities.
Can I make a restricted gift to CCNH as part of the NHCA?
If you choose to designate your gift to Catholic Charities NH, it will not count towards your parish's NHCA goal.
I'm hearing that CCNH is being fully funded by the NHCA, why are you continuing to ask me for support?
Catholic Charities is not being fully funded by the NHCA. The NHCA intends to distribute proceeds to each of the special collections that have been combined into the one appeal now known as the NHCA. The proceeds Catholic Charities will receive from the NHCA will never be more than what it normally would have raised during its spring parish appeal, which historically represents only a portion of annual revenue, having only funded less than 30% of the annual cost to operate our programs and services helping our neighbors in need.
Contact Karen Moynihan at 603-663-0240, or kmoynihan@nh-cc.org, if you have any questions.
Recent News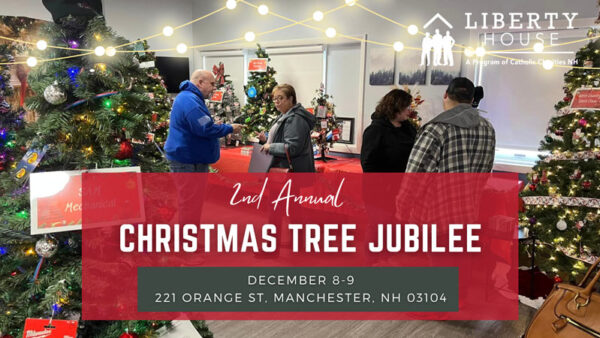 Liberty House will host its second Annual Christmas Tree Jubilee on Friday, December 8 and Saturday, December 9, to support local veterans facing ...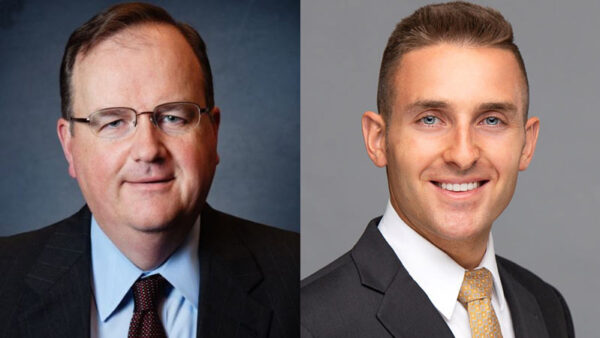 The organization also reappointed Ouellette, Huard, Powers and Ford to their roles on the Executive Committee.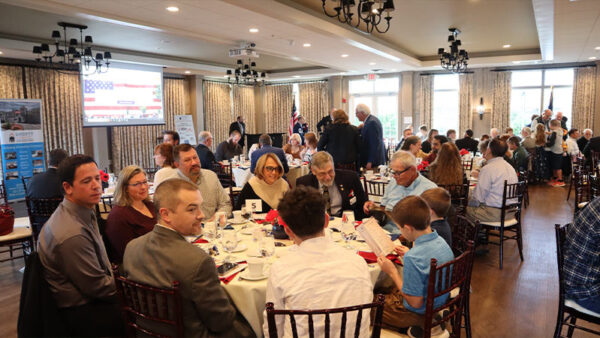 Proceeds from this event will go towards expanding Liberty House's transitional living program, making it accessible to more veterans.