Catholic Charities NH Launches New Website
April 18, 2023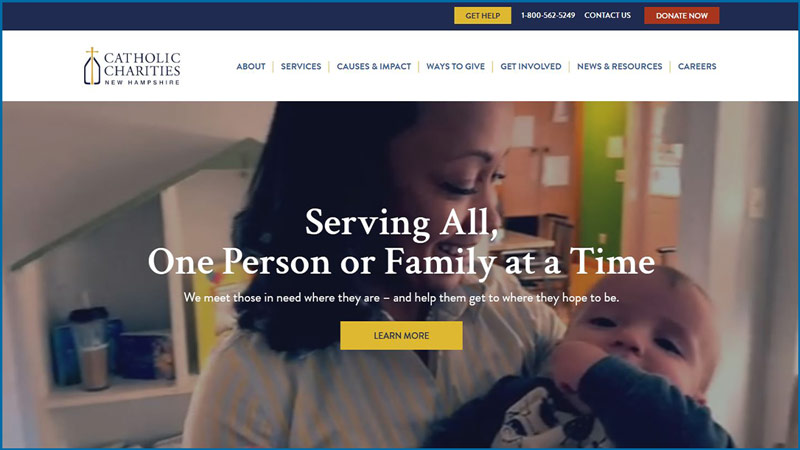 Catholic Charities NH, one of the state's largest social services organizations, announced the launch of its new website, which can be viewed at cc-nh.org.
The new website includes a more contemporary design, organized navigation and streamlined user experience, including a wide range of multimedia content to highlight the organization in different ways. Among many new features:
Individuals and families in need across New Hampshire

will find a revamped Services section that makes it easier for them to understand Catholic Charities NH's various programs, identify how they can best benefit from them, and in turn, reach out for help.

Catholic Charities NH supporters

will discover a brand-new Cause and Impact section, which highlights how Catholic Charities NH is uniquely responding to many of the key issues impacting communities statewide, such as poverty, homelessness, mental health challenges and more. The new site also provides additional, more flexible ways to directly bring positive impact to those it serves.

Prospective staff

can access an expanded Careers section that highlights the organization's unique culture, values and life-changing employee experiences, including video perspectives from employees across its healthcare services and social services division.

Potential and current volunteers

will find a new dedicated Volunteer section outlining the many ways to give back to their communities in meaningful ways, including delivering food or providing rides to homebound seniors, assisting local veterans or families moving on from homelessness, or providing event support that benefits our programs.

And for the greater New Hampshire community

, key information on the organization's background and history, upcoming community events, newsletters, grant opportunities, and more.

"With shifting digital experiences, whether you are on a desktop or mobile device, we wanted to ensure our community had a more flexible website that adequately reflects the extensive scope, reach and impact of our organization," said Michael McDonough, executive director of marketing and communications for Catholic Charities NH. "This makes it easier for you to find the information you need, understand how it's relevant to you, and in turn, engage us the way you prefer."
Recent News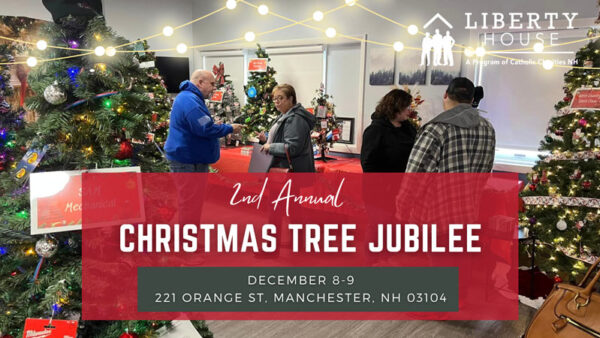 Liberty House will host its second Annual Christmas Tree Jubilee on Friday, December 8 and Saturday, December 9, to support local veterans facing ...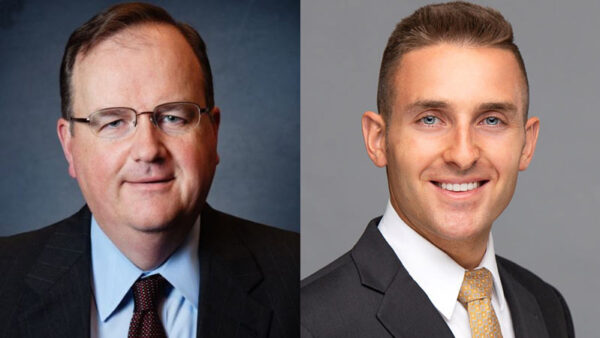 The organization also reappointed Ouellette, Huard, Powers and Ford to their roles on the Executive Committee.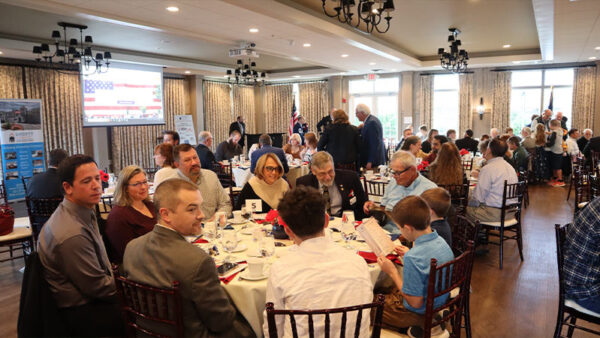 Proceeds from this event will go towards expanding Liberty House's transitional living program, making it accessible to more veterans.