CCNH Appoints Ford to Board of Trustees
October 1, 2019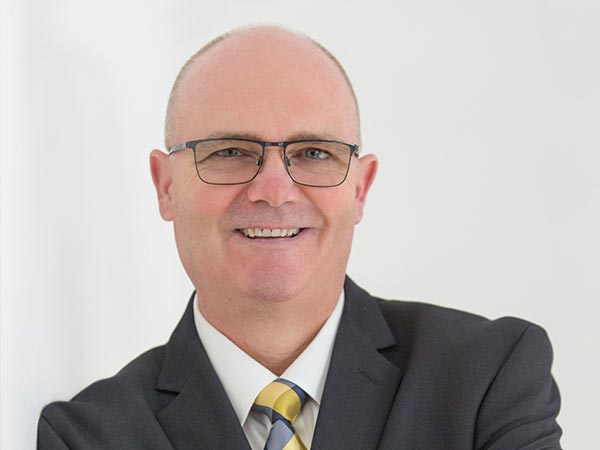 Catholic Charities New Hampshire announced the appointment of Patrick "JP" Ford CHB, ISHC to its Board of Trustees, effective September 19, 2019.
Ford currently serves as a Senior Vice President and Director of Global Business Development for Lodging Econometrics, a Portsmouth, NH based company, known for being the global leader for hotel real estate intelligence. In this position, Ford leads all of the strategic sales initiatives for Lodging Econometrics and is an industry-leading real estate advisor with more than 30 years of experience providing business development services to the hospitality industry.
Additionally, Ford chairs the committee responsible for gathering nominations and selecting the finalists for the America's Lodging Investment Summit (ALIS) "Hotel Development of the Year" awards, which recognizes the most outstanding achievement in Full Service and Select Service hotel construction and design in the country. He is also a committee member of the Caribbean Hotel and Resort Investment Summit (CHRIS), which selects the "Development of the Year Award", recognizing a newly built, redeveloped or repositioned hotel or resort that opened in the Caribbean in the previous year.
Ford is a speaker at various hotel industry events and conferences and regularly contributes to several lodging real estate publications, such as the Lodging Magazine, the International Hotel Investment Forum Newsletter, Hotel Business, Hotel Management Magazine and the New England Real Estate Journal.
Ford is a Certified Hotel Broker (CHB) and a member of the International Society of Hospitality Consultants (ISHC).
Ford has been actively involved with Catholic Charities New Hampshire for many years as a member of the nonprofit's Program Evaluation Committee. Ford resides on the Seacoast of New Hampshire.
At its September 19 Annual Gathering, Catholic Charities New Hampshire also honored outgoing board member Jamie Coughlin, Director of Entrepreneurship at Dartmouth College, who served two three-year terms on the Board of Trustees.