CCNH Senior Living Communities Named Best-in-Class
April 27, 2023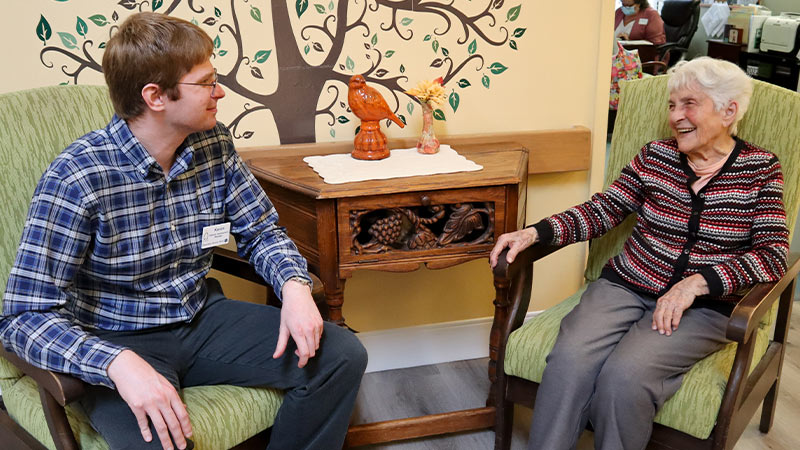 Catholic Charities NH – and seven of its skilled nursing and senior living communities statewide – were honored for best-in-class customer satisfaction standards in a prestigious national survey.
Seven of the organization's skilled nursing facilities – Mt. Carmel Rehabilitation and Nursing Center (Manchester), St. Ann Rehabilitation and Nursing Center (Dover), St. Joseph Residence (Manchester), St. Francis Rehabilitation and Nursing Center (Laconia), St. Teresa Rehabilitation and Nursing Center (Manchester), St. Vincent de Paul Rehabilitation and Nursing Center (Berlin), and Warde Senior Living (Windham) all received a Customer Experience Award for outstanding performance from Pinnacle Quality Insight. The seven were the only skilled nursing facilities in New Hampshire receiving the honor.
The survey was based on nearly 15,000 interviews with residents and family members at 2,700 skilled nursing facilities nationwide around 14 separate areas including nursing care, food services, communication, safety and security, dignity and respect of residents, activities and more.
Catholic Charites NH collectively scored above the national average in all 14 categories, and was named best-in-class in overall satisfaction, nursing care, tailoring to individual needs, promoting the dignity and respect of residents, and the willingness to recommend the facility to others.
"This honor is a testament to the power of person-centered care in senior living, especially when it's backed by an incredible staff working together to continually keep the resident and family at the center of everything we do," said Alain Bernard, assistant vice president of healthcare services. "I am incredibly proud of our facility leadership and staff who combine voices on how we can maintain and build on our quality of service, and in turn, use that to make a personal and impactful difference in the lives of our residents. They live out how a mission of compassion, dignity and service can truly change lives."
Catholic Charities NH owns and operates seven skilled nursing facilities statewide, as well as four independent living facilities and one assisted living facility, providing a wide range of services within warm and supportive atmospheres where residents are cared for according to their individual needs, preferences and lifestyle. Services include skilled nursing rehabilitation, long-term care, memory care, palliative care and respite care.
Recent News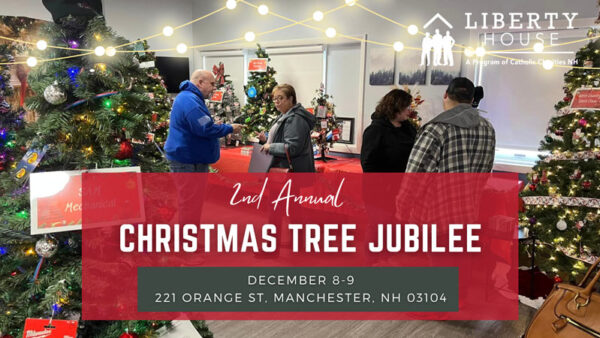 Liberty House will host its second Annual Christmas Tree Jubilee on Friday, December 8 and Saturday, December 9, to support local veterans facing ...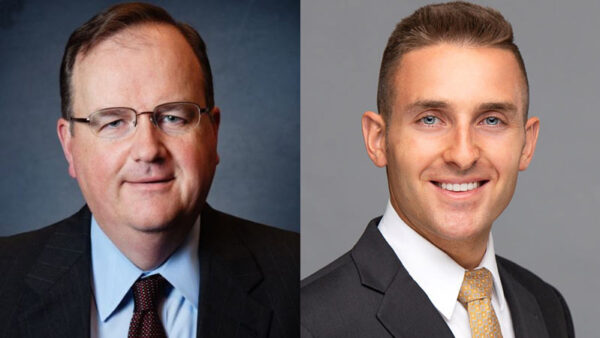 The organization also reappointed Ouellette, Huard, Powers and Ford to their roles on the Executive Committee.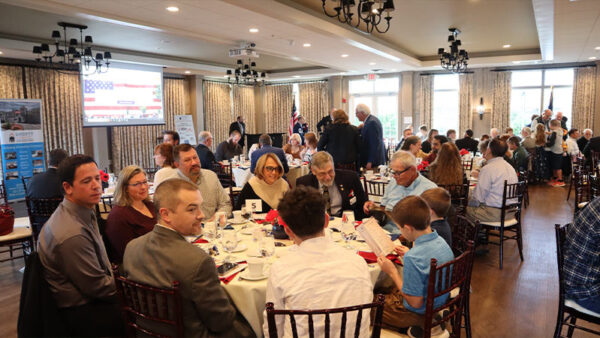 Proceeds from this event will go towards expanding Liberty House's transitional living program, making it accessible to more veterans.