November: National Adoption Awareness Month
November 16, 2015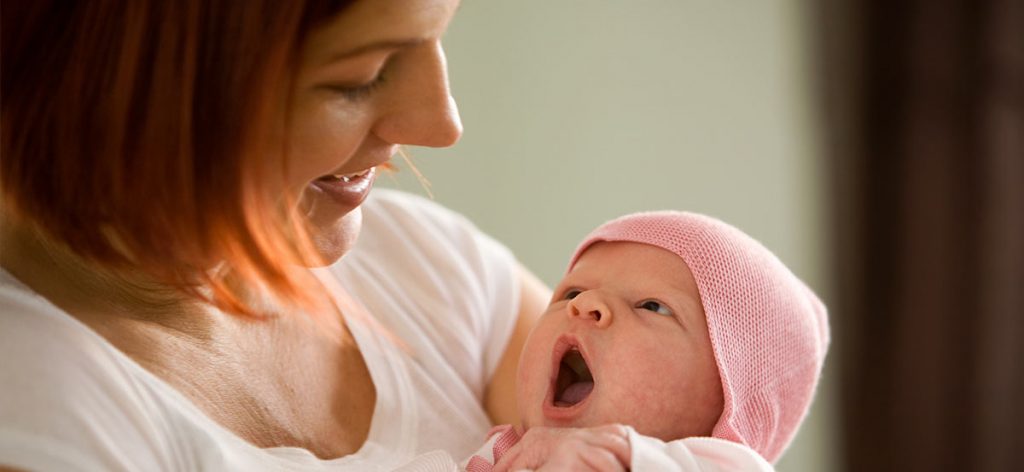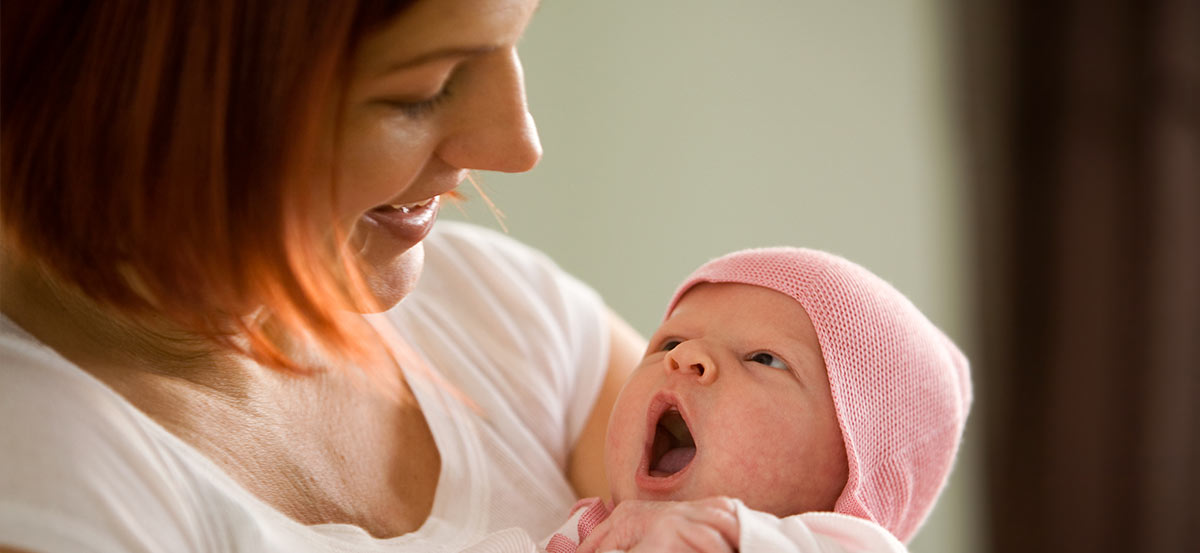 For seventy years, Catholic Charities New Hampshire has worked tirelessly to ensure safe and loving homes for the children entrusted to our care. As a licensed Child Placing Agency, Catholic Charities NH guides individuals and families through each step of the adoption process. For the birth mother: prenatal care, information, counseling, care for your baby while you consider your choices, help with legal representation, the opportunity to choose adoptive parents, and guidance on decisions about maintaining contact with the adoptive family. For the adoptive family: State approved Home studies, court liaison support and services, post placement visits to ensure all is well, and post-adoption services that are an invaluable part of the process. For the adult adopted person or birth parents, if and when you feel it appropriate, we can assist with reunification in accordance with NH law. Our staff is there for you from your birth and always by your side.
A Catholic Charities adoption is a very special thing indeed. In honor of this month, and of the many beautiful adoption plans we have assisted with, we share the following stories.
A Birth Mother's Point of View
"When I was 17, I got pregnant. Being so young and scared to death, I knew giving my baby up for adoption would be the best possible solution. I can't remember if it was me or my mother who initially made the phone call to Catholic Charities. Then I ended up meeting Elaine Langton [at CCNH]. She was very caring and understanding of all of my needs. I ended up giving birth to a healthy eight-pound baby girl November 14th, 1992. While I was in the hospital, I kept her in my room with me for the most part, except at night. I never let myself get too attached, since I knew I was giving her up for adoption. I also knew in my heart it was the best decision for everyone. I had such a positive experience growing up in a wonderful family, and I wanted to give that experience to her. I would've loved her with everything I had, but I knew that wouldn't be enough, and she deserved so much better. A month after I had her, while she was still in foster care, I got to come to Catholic Charities and see her once again, before the adoption was finalized. Catholic Charities gave me a little bit of time, before I had to go to court to sign over my parental rights, to make sure I wouldn't change my mind. I knew my mind was made up and this was the best for everyone involved. I was also happy to hear from Elaine after everything was finalized. She had told me the parents were so very happy and the new mother had cried and said that was the best Easter present that anyone could ever give. Although I already knew I made the right decision that made me feel very assured I did the right thing.

As I've gotten older, I have always wondered about her. I made the decision with myself that I wouldn't go and try to find her since I felt like I gave up my rights, and she has her own life and family now. I figured if she was anything like me that she would find me if she chose.

In September of 2013, I received a letter from Catholic Charities in the mail. All of a sudden a feeling came over me, and I just knew. It was a letter from Elaine, and I immediately called her but got her voice mail and left her a message. I couldn't remember if it was her that I had originally dealt with, although I had a hunch it was. I could not wait to talk to her so I could hear what she had to say and if it was indeed her that I dealt with almost 21 years ago. Once I finally got to speak with Elaine, I found out it was indeed her that I had dealt with almost 21 years ago, and it was an emotional conversation with her. My birth daughter was reaching out and I couldn't believe it!

Elaine told me a few things about her and we decided to schedule a meeting at Catholic Charities to talk more about this. The first meeting was just Elaine and I and it was to talk about the whole situation, catch up on things, and figure out what to do next. Kelly (my birth daughter) and I wrote each other a brief letter initially, then made contact through e-mails and then eventually text messages. In October of 2013, I got to meet her at Catholic Charities with Elaine. This entire experience has been amazing. I am so thankful at the way Kelly has turned out, and that's because of the amazing life her parents have given her. She is an amazing, smart, and beautiful young lady now and that was all I ever wanted for her. And not only do I have Catholic Charities and her parents to thank, but more than anything, Elaine Langton. She's a wonderful woman who made a difficult situation easier to deal with. Kelly and I have kept in contact and had two meetings altogether. Both meetings have gone very well. It amazes me when I see her because of the wonderful person she turned out to be. We will see what happens from here … to be continued!"

Leslie
An Adopted Child's Point Of View
"On March 23rd, 1993, I was named Kelly Anne by a beautiful young couple who welcomed me into their home as their own. I was only 4 months at the time. I grew up with the understanding that I was adopted- that my birth mother was too young to care for me, so I was a gift to a couple who could not have their own baby. I was so blessed to be in the arms of a family who would provide me with a healthy and normal upbringing, and just about everything I could ask for.

As I grew and developed my own personality, I became increasingly curious about my roots- what traits, nationalities, diseases, and characteristics ran in my blood, who my birth family was, what they were like, etc. Mostly, I had wondered what my birth mother was like. I remember making a list when I was 8 years old- "What is her name? Is she nice? Is she married? Does she like the Backstreet Boys? Does she have any tattoos?" Eventually, this curiosity led to much more.
Kelly Anne and Leslie.
By the time I turned 20, religion and spirituality played a great role in decisions I had chosen to make in my life. I came to the ultimate realization that I wanted to meet my birth mother. However, the reason I wanted to meet her was much different than I had anticipated as a child. I wanted to meet her – not so much to answer the questions I had long wondered about- but to THANK her for the powerful decision she had made. Her choice to put me up for adoption through Catholic Charities NH was the fundamental reason I sat there that day, thanking God for the incredible opportunities I had been presented with in my life thus far.

That very day, I wrote a letter to Elaine Langton of CCNH to request more information on how to go about meeting her. As soon as we were able to sit down together, Elaine provided me with all of the information I needed to know on how to get in contact with my birth mother. It was another blessing to find out that she was mutually excited to meet with me!
Kelly Anne, Adoption & Maternity Services' Elaine Langton, and Leslie.
On October 21st, 2013, I met Leslie at Catholic Charities. It was a beautiful day that I will always remember. I was elated to learn that she leads a healthy, happy, successful life with her own family here in New England. It was incredible humbling to finally be able to put a face and a name to the woman who made the biggest sacrifice, and ultimately the greatest decision, for ME. I learned a lot about Leslie that day, and even picked up on some quirks and commonalities between the two of us. The biggest commonality I was surprised to find out that day was that Leslie was adopted herself! Her story and her experience may have certainly influenced her decision to provide me with the life I had been given. We are both so fortunate and grateful for Elaine and Catholic Charities' adoption services in all that they have contributed to our lives.

I could not be happier with how our reunion turned out. Not only was I able to convey my gratitude to Leslie that day for the decision she had made, but I was able to learn so much about her and her own experiences and begin the most one-of-a-kind friendship with her. Both of our families have been tremendously supportive of our choice to become part of each other's lives. My parents remain eternally thankful to Leslie for bringing me into their world, and encourage me to continue learning about her and about our blood family. Leslie and I have kept in contact since our meeting last year, and I look forward to all of our future endeavors!"

Kelly Anne
Adoptive Families Point of View
When we decided to start a family through adoption, a friend told us about Catholic Charities. Having both grown up in the Catholic Church, we liked the idea of supporting an organization like CCNH, and pursued more information.
The nature of adoption can be a little intimidating–naturally, we had some initial trepidation about the process, but after meeting with an attorney and with Elaine Langton, we felt more comfortable and knew that this was the right path for us.

Once we completed the required courses and home studies, we continued to have patience and faith that God's plan would prevail. Elaine was very open about how the process worked and her warmth and professionalism definitely made what could be a challenging experience one that we often speak highly about today.

On November 19th, 2014, we received a call from Elaine saying she a baby had recently been born and we were being considered as candidates for placement. We were overjoyed and said "YES!" A beautiful baby girl joined our family on December 15th and was in our arms and in our home in time for Christmas.

Our experience working with Catholic Charities has truly been a blessing. From beginning to end, our story was a very happy one and the process was both professional and life-changing for us. It is our hope that Catholic Charities will continue to impact lives with their services. It's a valuable part of the Catholic community and we are so grateful for CCNH!"

Chris and Jolie
[one_half padding="0 1rem 0 0″]
Jen and Ryan.
[/one_half][one_half_last padding="0 1rem 0 0″]
"Working with Catholic Charities provided us a sense of calm in a storm of uncertainty throughout our adoption journey. We were supported every step of the way and the information we received about the process was invaluable, clear and reassuring. We feel blessed to have met Elaine Langton – we feel she was our angel sent to help us. It was wonderful to work with an organization that cares so much about the families on either side."

Jen and Ryan
[/one_half_last]
Adoption & Maternity Services
To make an adoption plan for your baby is to give the ultimate gift of life to a couple who want to be parents. To accept and know in one's heart that the care and security another couple can give is greater than what you can provide – that is a selfless act, and one done entirely out of love for the baby. Giving the gift of life to a family waiting with open arms to love and care for a child is altruistic, one that is repaid in love, each and every day. And to those families who chose adoption for their child as well as those couples who open their hearts and homes to the children, we honor you.
CCNH adoptions are always confidential and guided with love and kindness for all involved. Call 800.562.5249.