New Life at New Generation
March 31, 2022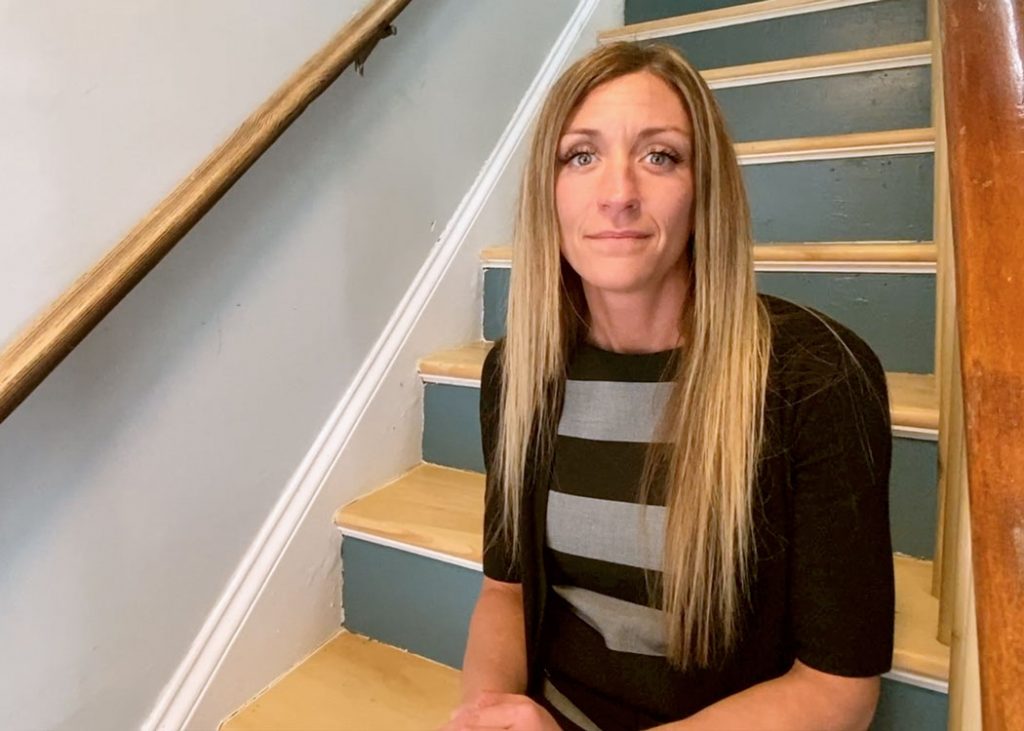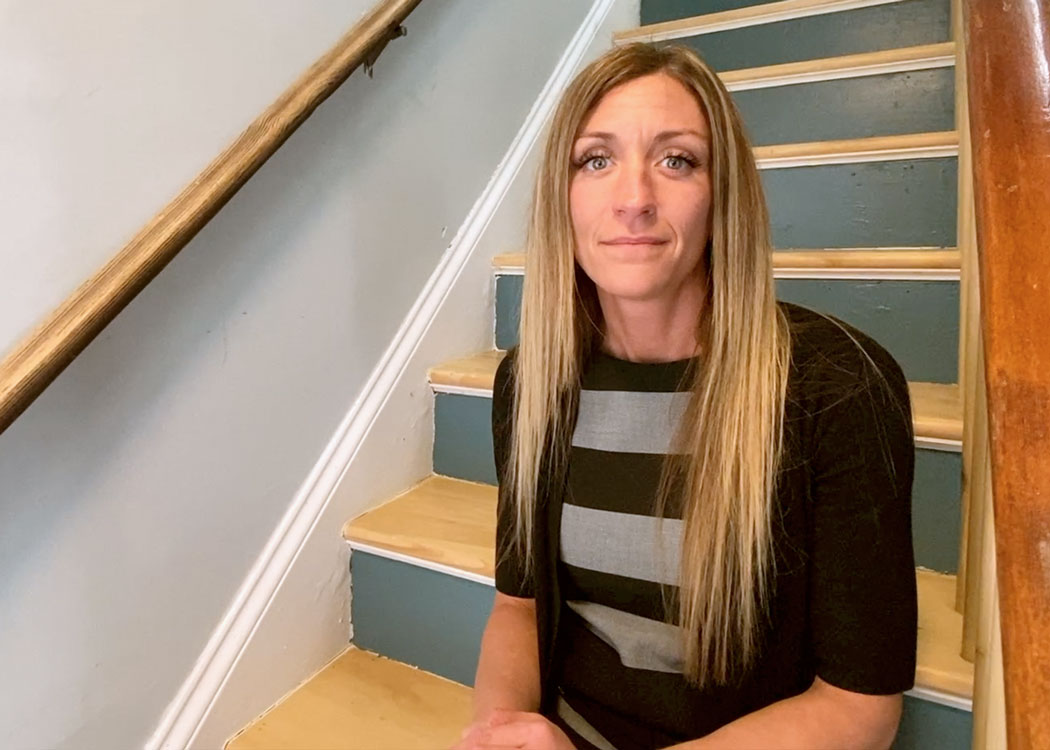 I got pulled over on Interstate 95 and there was stuff in the car. The officer knew something wasn't right, but I refused to let him search the vehicle. He impounded the car. I was so scared.
Afraid. Lost. Spiraling.
Brandy Rickaby's life was already unraveling very quickly at the time of this 2016 traffic stop and when a federal indictment for possession was issued the following year, carrying a five-year minimum prison sentence. By then, she was also pregnant. Her fear was overwhelming and hope was vanishing.
How did it get to that traffic stop? Where did things go so wrong? The answers can be traced back fifteen years to her first semester in college.
Born in Connecticut to her seventeen-year-old single mom, Brandy was raised by her grandparents before eventually returning to live with her mother at age sixteen. Upon graduating from high school, she attended Springfield College. Three weeks into her first semester, the trajectory of her life was forever altered.
"One night I went out drinking, blacked out and woke up the next day barely able to stand, I couldn't walk," Brandy remembers. "They discovered that I had somehow broken my back in two places and that I needed surgery. Doctors told me that I probably wasn't going to walk again. Fortunately, the surgery was successful and I recovered."
Despite the good medical news, the toll of this ordeal was huge. Brandy left Springfield College after one semester and did not return. She also became addicted to the pain medication she was prescribed after her surgery. Both consequences would stay with her for many years to come.
"Dropping out of school was probably the biggest mistake of my life," she recalls, "When the prescriptions eventually ran out, I just went out and found other ways to get what I needed."
In the ensuing years, Brandy entered into a tumultuous relationship with a man who would become the father of her two daughters. His legal trouble and two jail sentences coincided with both pregnancies and left Brandy to raise her daughters alone during their early years. She stopped her substance use during the pregnancies but the pauses did not last.
"I was raising my daughters and working full time," she says. "But I had a serious substance misuse problem. I was highly functional, and whatever I was on at the time, my excuse was, 'I need those to go to work because of my back.'"
It wasn't long before this lifestyle became unsustainable and Brandy moved in with her mother and stepfather, who helped her take care of her daughters and tried to support her. Once again, any gains were short-lived and eventually the girls would move in with their father, who had put his legal troubles behind him.
"I know now that was the best thing for them," Brandy recalls. "But at the time, it was the worst feeling in the world."
Support Catholic Charities NH
Your gift to Catholic Charities NH means a better tomorrow for your neighbors in need across the state. They include those facing issues such as poverty, mental health challenges, homelessness, isolation and other forms of hardship and crisis.
Unlikely Catalyst of Change
As Brandy stood outside her car on Interstate 95 in Portsmouth in 2016, refusing to allow a state trooper to search the vehicle because it contained illegal substances, she was scared. The trooper proceeded to impound her car and leave her at the Mall at Fox Run. Hundreds of thoughts raced through her mind, none of which envisioned the beginning of a new path in her life. If anything, it just felt like the inevitable continuation of her downward spiral and substance use.
"My drug use had gotten so bad that my right eyeball had crossed and I could barely see anything," she recounts. "A year after I got pulled over, there was a federal indictment. By then, I'm also pregnant and didn't know who the father was. At first, I didn't want the baby because I was so lost at that moment and my mind wasn't right. But today I'm super grateful that I have my son."
Living with her grandmother at this point, and haunted by the fear of the police arresting her there, Brandy decided it was time to take responsibility for her actions and she turned herself in. They immediately took her into custody and tested her for drugs, which she had in her system.
"What changed my mind to a better path was sitting in that courtroom and seeing the tears come down my grandma's face when they said I was facing a minimum of five years," Brandy remembers. "And how much it hurt when she asked me, 'what did I do wrong?' because she did everything right. I also held myself accountable because I needed my daughters to understand that I made poor choices in my life – I knew what I was doing was wrong, and now my consequences were here."
The judge ordered Brandy to participate in the Strafford County Therapeutic Community to treat her substance misuse and mental health, followed by a residential recovery program.
"When I walked into the program, the first question was, 'what do you like about yourself' and at that moment, there wasn't one thing I could have listed that I liked about myself," she recalls.
While in treatment, Brandy needed a place where she, and her recently born son RJ, could stay and start building his life – and getting hers back on track. She found New Generation in Greenland, a shelter and transitional housing facility for pregnant women, mothers and children experiencing homelessness, offering a safe, caring and motivating environment where residents can pursue their hopes for a new beginning.
"I called repeatedly hoping for a spot to open up and one finally did," she recounts. "October 8, 2018 was the day RJ and I moved in and right away. The women were so welcoming and really encouraged me. They made me feel like I was something."
The "Better Path" Opens Doors
Brandy's decision to seek the better path and, as she says, "do everything right," in her treatment and court-mandated programs ultimately led to her felony charge being dropped to a misdemeanor at sentencing with no jail time – a huge relief. The staff at New Generation also took note of her dedicated approach and offered her work at New Generation's on-site Second Generation Thrift Shop, which in turn led to more responsibility as a resident support staff member and the encouragement and support to reach higher – to build a career, become a better parent and secure permanent housing.
"The thrift shop job was my first job in five years, which was great for me," Brandy says. "I came into New Generation with goals of continuing my recovery and finding housing, and I worked with my case manager to accomplish them, and also got to participate in group parenting classes and learned so much. Feedback from the group was sometimes hard to hear but no doubt made me a better parent. It took a while but I was also finally able to obtain a housing voucher and when the housing authority called and said, 'we have a unit,' it was the best day of my life. Without New Generation, I also would not have been able to get my New Hampshire certified recovery support worker license (CRSW), which opened the opportunity to become a case manager and do the work I'm doing now with the women here."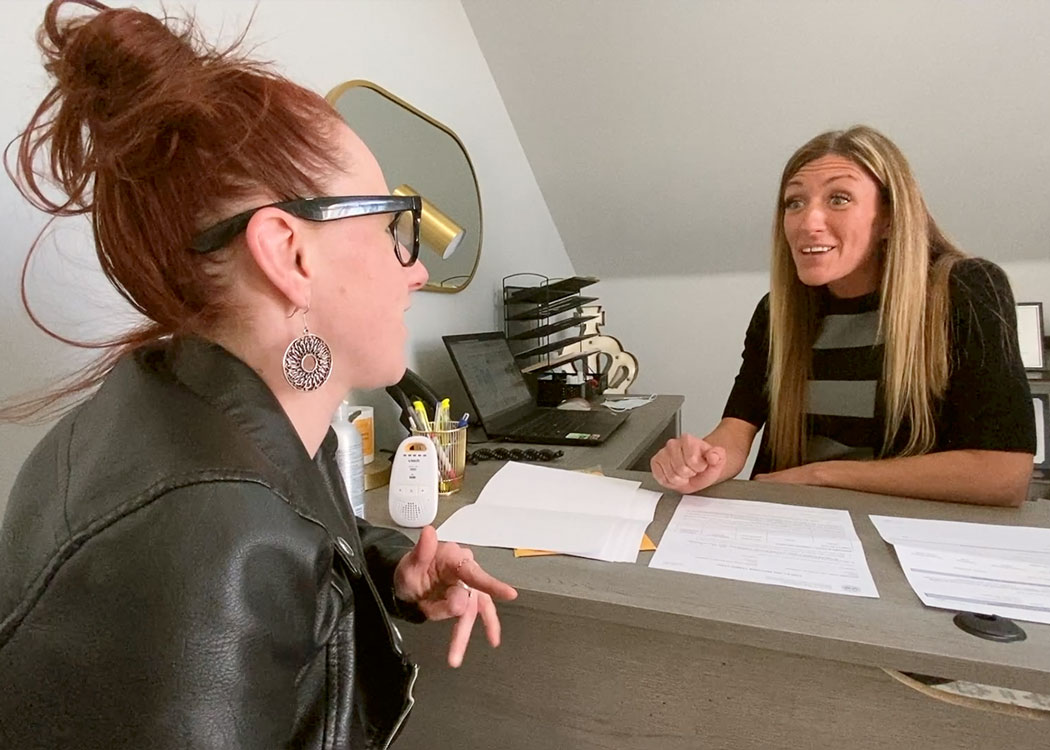 Brandy has been working full-time with the residents at New Generation since 2020 and not only brings the experience of having come through the program, but also a professionalism that rubs off on everyone.
"There are high standards and then there are Brandy standards," says executive director Elsy Cipriani with a smile. "She is such a great professional who holds herself and everyone to high standards, and she understands that she's a role model for the residents."
Brandy credits her lived experience – "walking in their shoes," as she says – for her success in relating to, and ultimately helping women at New Generation emerge from their difficult situations. Residents agree and see her as a shining light of hope.
"Brandy fought for me to get into the program," recalls Abigail, a current resident. "I was in a really tough spot with my son's dad, and she knew I needed this program. Seeing how she succeeded gives me and the other residents the hope to be able to make a better future for us and our kids – and that's what it's all about."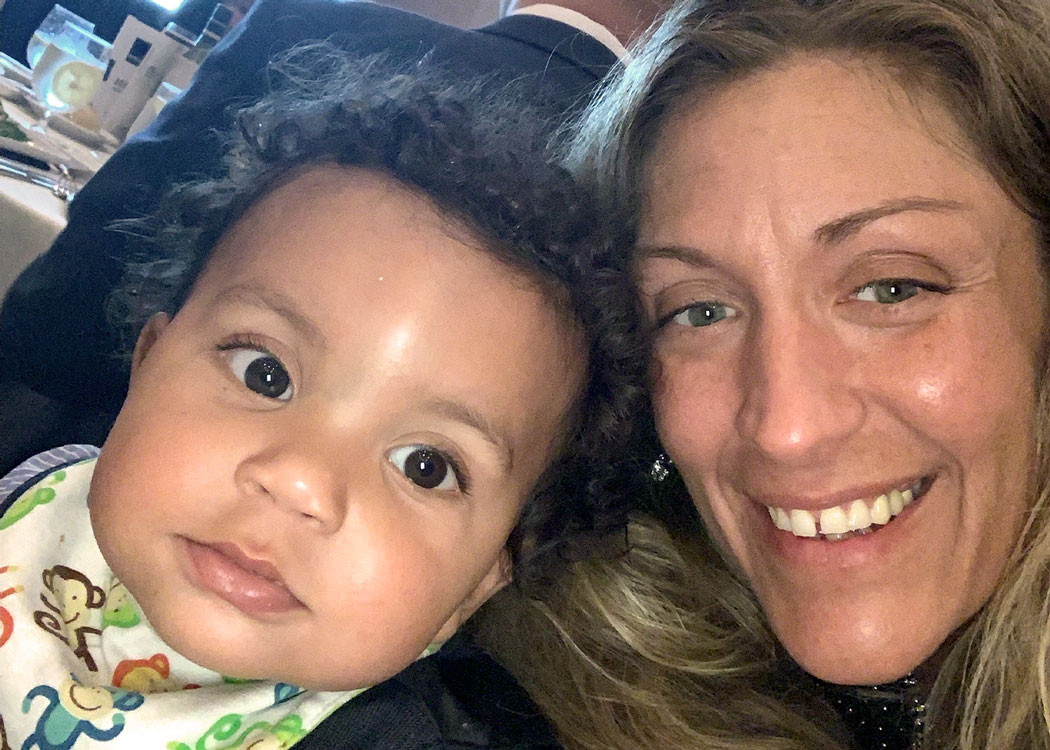 Afraid, lost and spiraling no more. Brandy is now confident, accountable and sober. She and RJ (soon to be age 4) are enjoying life together and, because of her good co-parenting relationship with the father of her daughters, she sees the girls regularly as well. When the time is right, she also plans to return to college to earn her degree. Life is good and Brandy, now the Family Services Manager at New Generation, who wants nothing more than to help many more women follow in her footsteps.
"Working with these women and children who come in so vulnerable," she says, "and then watching them walk out of here with housing, employment and loving themselves, being the parents they want to be is the best feeling in the world.
"My story, and the stories of so many others, are possible because our donors make it possible – to change our lives, to have hope. I'm so thankful to be here and this is probably where I'm going to be for the rest of my life."
Support Catholic Charities NH
Your gift to Catholic Charities NH means a better tomorrow for your neighbors in need across the state. They include those facing issues such as poverty, mental health challenges, homelessness, isolation and other forms of hardship and crisis.