Smooth Transitions: Supporting Loved Ones in Nursing Home Care
October 11, 2023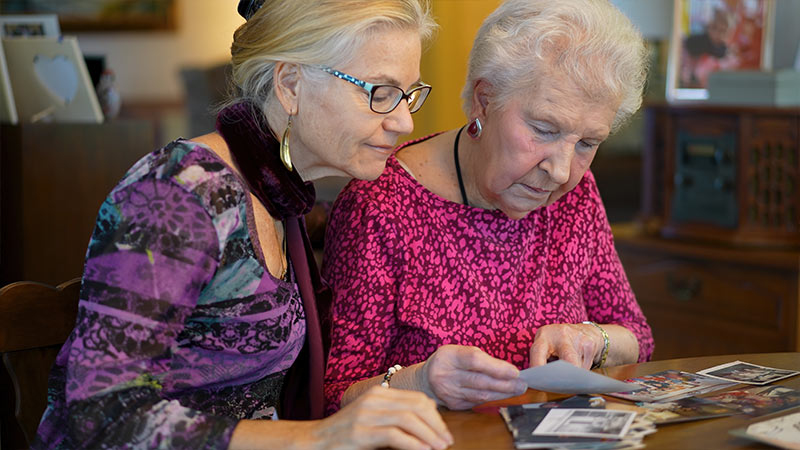 When the health and safety of a loved one necessitates a move into a nursing home, the transition often comes with challenges. While there are many things that nursing homes do to help seniors feel at home, your role as a family member is also key to making this transition a smooth and fruitful one.
This blog will help you understand the adjustments your loved one may be experiencing and offer ways that you can help them navigate this tender stage of life.
Emotional Adjustments
Embarking on a new life experience can affect anyone of any age and the emotional effects can appear in many ways. Being observant and tuning in to how your loved one is responding to change is an important first step in supporting them.
Independence
The move to a nursing home setting can feel somewhat constricting and overwhelming at first for a loved one who has been used to an autonomous life at home, and this feeling can manifest itself in different ways, including depression, anxiety, frustration and even grief.
As a family member, try to be conscious of any changes in mood and, if you feel comfortable, speak with your loved one about how they're feeling and what is troubling them. You can also bring concerns to the attention of the staff. Reputable nursing homes, such as those at Catholic Charities NH, focus on Person-Centered Care that gives residents a say in daily routines, such as what time they go to bed or when they have breakfast, to restore a feeling of control over their lives.
Missing home
Home is more than a roof with four walls – it's a place where memories are made and stored. And for seniors entering a new and often unfamiliar setting, taking the time to create a warm and comforting environment is key. Here are a few simple ways you can help your family member make their new room feel more like home:
Framed pictures of friends, family, and/or pets
A warm and cozy blanket they can drape over their lap
Artwork from past travels or the grandkids
Bedside lighting for reading and warm ambiance
With thoughtful consideration and planning, this new environment can become a safe and joyful home.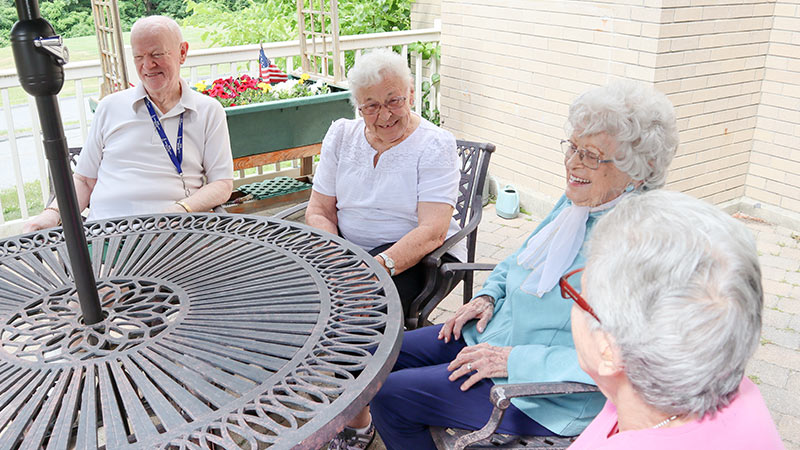 Social Adjustments
Making, and keeping, friends is a life-long endeavor. Having someone your loved one can talk or turn to can make a big difference in helping them find joy and purpose in their new home.
New Community
Being the "new-kid-on-the-block" affects people from all walks of life, regardless of age. Here are some things you can do to help them get involved in their new surroundings:
Go through the social calendar together and find activities of interest
Attend a social activity with your loved one
Encourage them to get to know other residents at meals and, with permission, maybe join in for dinner at first to help ease any awkwardness
Encourage them to participate in a group outing
They say Rome wasn't built in a day, and that same patience holds true for building friendships as well as a strong network and community. You may be tempted to try to do things for your family member, however, it is always best when they can do as much as they can themselves. It may take time, but, with some gentle encouragement, you can help your loved one experience fun times with new friends, which can turn out to be an exciting part of the transition into nursing home care.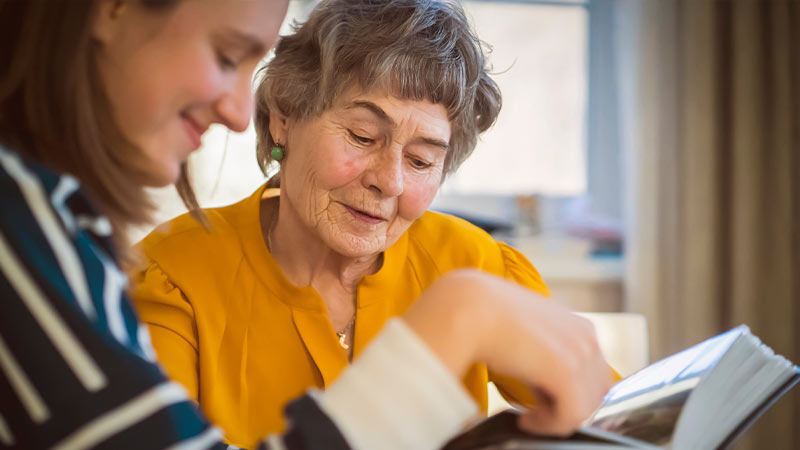 Staying Connected
For better or worse, our world has grown smaller thanks to the Internet and social media. Whether we are towns apart or worlds away, we have the ability to nurture and foster communication with the people we hold most near and dear.
Depending on the community your family member joins, there can be plenty of opportunities to stay connected which may include:
Family visits
Video chats
Sending cheerful notes and cards
With a little creativity and thoughtfulness, connections such as these, along with new relationships built at the nursing home, will help your loved one feel more comfortable in their new environment.
Helping a loved one transition to a nursing home is not easy, but know that you are not alone. As you consider the ideas and recommendations above, remember that staff members at reputable nursing homes are an invaluable resource to assist you in your efforts to make your family member comfortable in their new home. It's a team effort that provides you, and your loved one, with peace of mind.
Are you looking for a safe, secure, well-maintained facility with a caring staff that delivers compassionate, person-centered care to residents every day? If so, please consider Catholic Charities NH nursing home care. We have locations in Manchester, Dover, Berlin, Laconia and Windham.