Feeling at Home: How Nursing Homes Create Welcoming Environments
September 26, 2023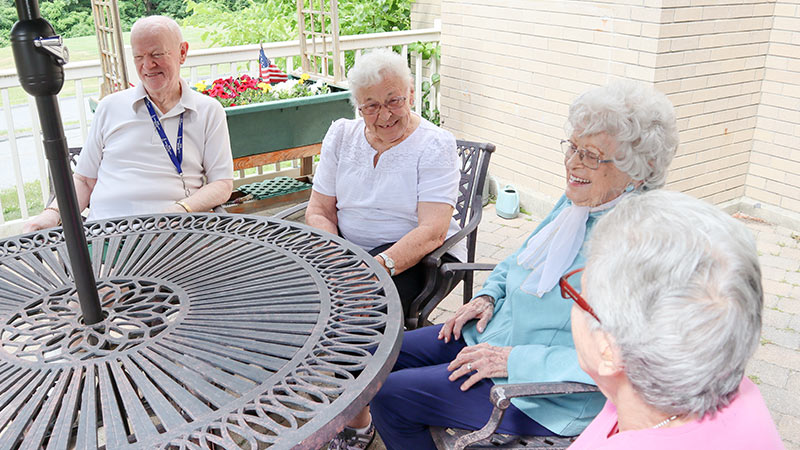 Exploring senior care or skilled nursing options for your loved one can be an overwhelming process, especially when it comes to entrusting their health and well-being.
If you considering a higher level of care for your senior parent or loved one – whether now or in the not-so-distant future – you may be wondering if such a facility can truly provide the warmth and familiarity of home for the person you care about. It's a big transition, and your concerns are both very valid and quite common.
The good news is that many nursing homes today are committed to creating a welcoming environment that fosters comfort, companionship, and a sense of belonging. Below, we explore how many facilities are putting the 'home' feeling into nursing homes, providing a reassuring space where your loved one can thrive.
Privacy:

Many skilled nursing facilities today offer more private rooms, giving your loved one an even greater sense of privacy. Having a private room allows your loved one to better maintain independence, and have a quiet retreat for moments of solitude. Additionally, the inclusion of individual bathrooms in many of these rooms provides added comfort, convenience, and a greater sense of autonomy for residents. At Catholic Charities, most of our skilled nursing rooms are private.

Homelike Common Areas and Interior Design:

Modern nursing homes prioritize thoughtful interior design to replicate the cozy and familiar feeling of home. Common areas foster a sense of community and camaraderie, providing opportunities for loved ones to socialize, engage in activities, and spend quality time with family and friends.

Personalizing Living Spaces:

Your loved one will be encouraged to bring cherished items, such as family photos, favorite blankets, or treasured possessions, to personalize their living space. Surrounded by these familiar objects, residents can maintain a connection to their past and feel more at ease in their new surroundings.

Personalizing Care:

Reputable nursing homes, like those operated by Catholic Charities NH, make personalized care – or as we call it, 'Person-Centered Care' – a top priority. Your loved one will have personal preferences, such as when they go to bed or what time they like to eat breakfast. The person-centered philosophy of care means staff members get to know them on a personal level – their likes and dislikes – and will honor these preferences, so your loved one can feel listened to, cared for and comfortable.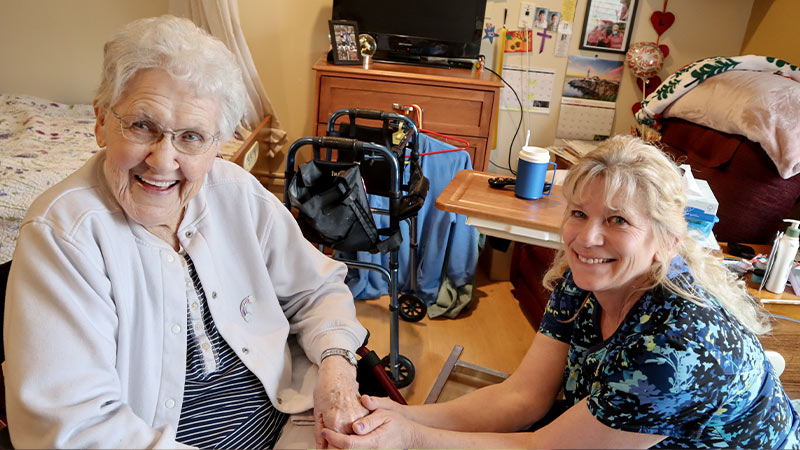 Emphasis on Relationship Building:

Complementing the personalized care approach, nursing home staff members understand the importance of building meaningful relationships with residents. They take the time to listen, engage in conversations, and provide companionship. These interactions go beyond caregiving tasks and are focused on fostering genuine connections.

As a Catholic Charities NH nurse nicely put it, "Hearing their stories and knowing they've lived such full lives, you can't help but develop love and respect. It's that compassion that you want to be there for them and take care of them."

Nursing homes provide personalized care and specialized services:

Nursing homes are equipped to handle various health conditions and provide specialized care. They have access to skilled medical professionals, including registered nurses and therapists, who are experienced in addressing the specific needs of seniors. Nursing homes often offer rehabilitation services, memory care programs, and palliative care options, ensuring that residents receive appropriate care and support throughout their journey.

Nutritious, Home-Style Meals:

The dining experience also plays a vital role in creating a home-like environment. Nursing homes consider both resident dietary needs and preferences as they prepare nutritious, well-balanced meals that resemble the comfort foods we all love. Sharing meals with other residents will not only provide an additional opportunity for your loved one to socialize, but also recreates the feeling of a family gathering around the table.

Engaging Activities and Programs:

To create a vibrant and fulfilling daily life, nursing homes offer a variety of activities and programs tailored to residents' interests and abilities. Whether it's art classes, gardening, book clubs, or group outings, these opportunities provide stimulation, engagement, and a sense of purpose. By participating in enjoyable activities, your loved one can truly feel like they are living life to the fullest in their new home.
When it comes to making an informed decision about senior care, it is natural to have worries or anxieties you or your family may have. However, it is crucial to address these concerns by having open conversations with the staff or administrators of the nursing home you are considering. Take a tour with these key points in mind and ask any questions you may have.
We understand that you have to consider a lot of factors in deciding on a higher level of care. Today, reputable nursing homes are dedicated to providing a welcoming and homey environment in the ways outlined above, striving to ensure that your loved one receives the nurturing and supportive environment they deserve as they embark on a new chapter of life.
Are you looking for a safe, secure, well-maintained facility with a caring staff that delivers compassionate, person-centered care to residents every day? If so, please consider Catholic Charities NH nursing home care. We have locations in Manchester, Dover, Berlin, Laconia and Windham.
More from Healthcare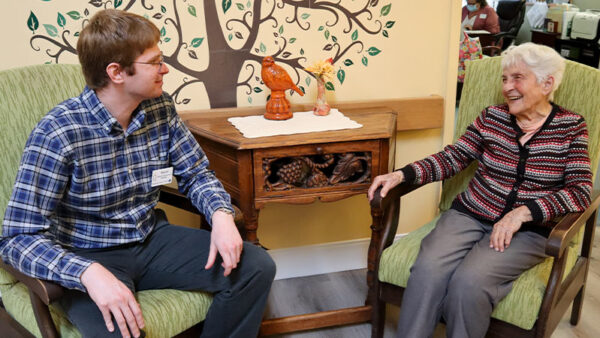 Seven facilities were honored for best-in-class customer satisfaction standards in a prestigious national survey.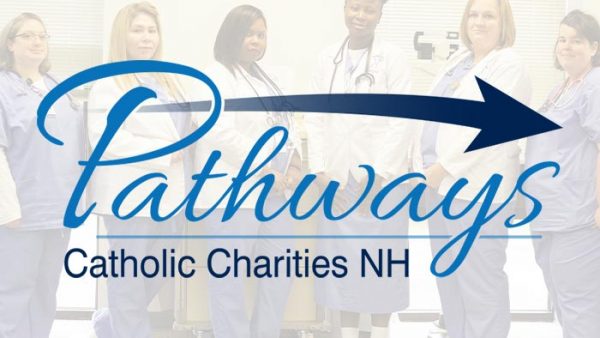 Pathways offers unique career development and advancement opportunities for New Hampshire residents seeking a rewarding career in healthcare.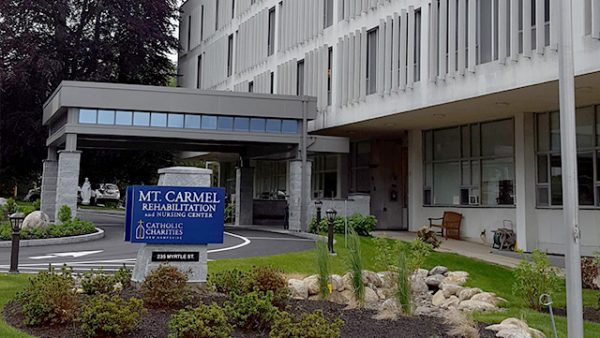 All of CCNH's skilled nursing facilities were honored by the American Health Care Association/National Center for Assisted Living (AHCA/NCAL).