Wellington Named Hero for Justice
April 15, 2014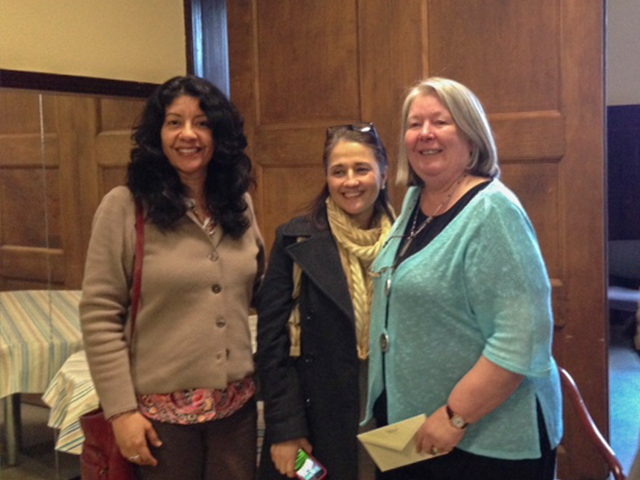 The New Hampshire YWCA has included Catholic Charities New Hampshire's Christine Wellington as one of three individuals chosen for the 2014 Heroes for Justice Award, recognizing her service to victims and survivors of domestic violence and other crimes within the immigrant community.
Christine Wellington is the Managing Attorney of the Victims of Violence Project, a part of CCNH's Immigration & Refugee Services. Her work provides comprehensive immigration-related legal services to clients who are low-income, immigrant survivors of serious crimes including domestic and sexual violence and human trafficking. "We are so pleased to have Christine Wellington recognized by the YWCA," remarked Dominique Rust, COO of Catholic Charities. "Her selfless dedication and compassion for her clients is evident in all that she does."
Ms. Wellington had this to say about the award: "I am excited and honored to have been chosen for this award. Our partnership with the YWCA Crisis Services team has resulted in profound life changes for the clients we have served and their children, allowing them to achieve safer, healthier lives."
Heroes for Justice is a program that fosters the success of two important goals of the YWCA; ending racism and empowering women. Also named as 2014 Heroes for Justice are Marty Boldin from the City of Manchester Office of Youth Services and Jane Stapleton, Co-director of Prevention Innovators at the University of New Hampshire.