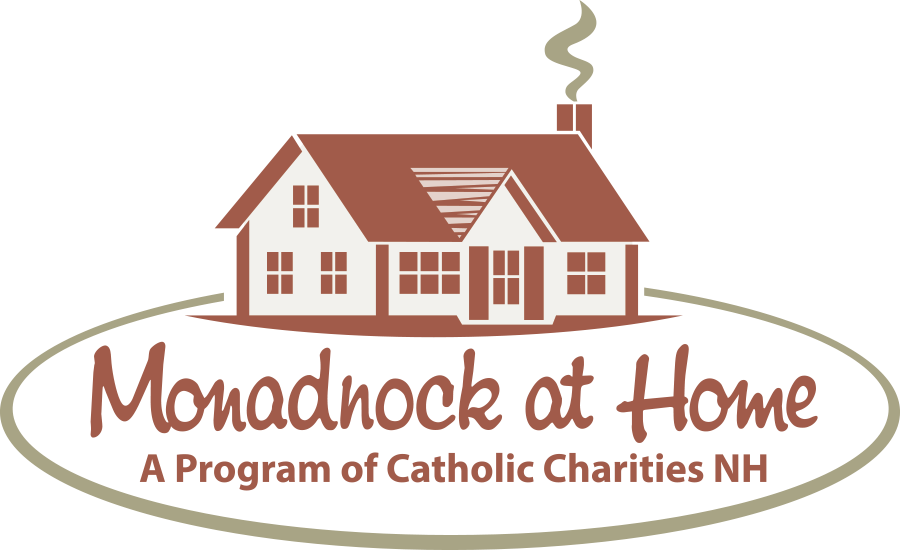 Monadnock at Home has served hundreds of seniors across the Monadnock Region since 2010, with services, support and connections enabling them to remain independent – and thrive in their own homes and communities.
We provide social, wellness and educational opportunities that foster community, create new friendships, prevent isolation and provide learning for shared concerns that are common to this stage of life. This includes volunteer-driven transportation to medical appointments, the pharmacy and other errands, as well as home maintenance assistance, check-in calls, companion visits and more.
Clients can also access our network of more than 100 prescreened independent service providers to address and assist with everyday needs such as home maintenance, auto repair, personal shopping, computer assistance, financial and legal services, heating services, housekeeping, personal care and more.
Services & Benefits Include:
A central place to access services – one phone call is all it takes when you have a need
Access to a wide range of prescreened providers including home maintenance resources, home health aides, auto repair shops, pet care, etc. (our database contains more than 100 vetted providers)
Transportation to appointments and once-a-week grocery trips
Help with simple maintenance or basic technical problems
Telephone check-ins
Social, educational and volunteer opportunities
Services are available at a nominal membership fee for individuals residing in Dublin, Fitzwilliam, Greenfield, Hancock, Harrisville, Jaffrey, Marlborough, New Ipswich, Peterborough, Rindge, Sharon, and Temple.
For more information, visit the Monadnock at Home website.
In The Past Year
83
local seniors provided with expanded social opportunities and assistance around the home
2,325
hours of social interaction (events, monthly programs, check-in calls) provided for members
1,326
hours of services provided by our robust volunteer network