Giving Tuesday: Who Will Your Gift Impact?
November 13, 2018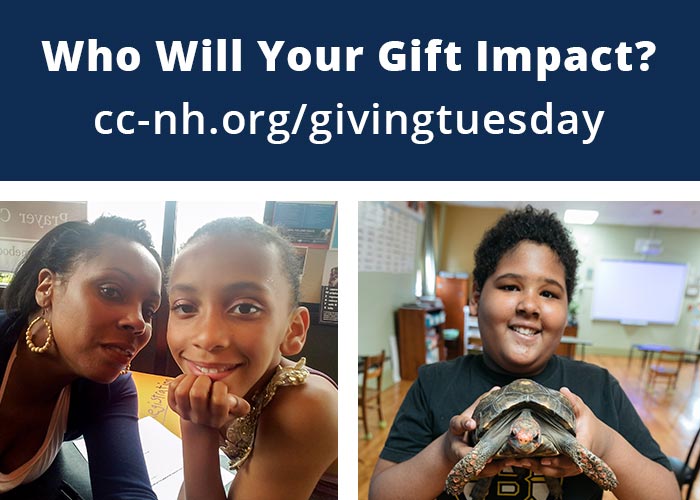 Giving Tuesday is on November 27. It's a unique day in which you're empowered to bring the mission and vision of charities into action. And, as we like to say, become a hero for the people or issues that need support. One of the (many) cool things about Giving Tuesday is there are many causes to give to, both globally or right here in New Hampshire. You can support several, or focus on one. Either way, give to what means most to you personally – and recognize that no matter the size of your investment, you are creating powerful and real change. Now, if you're reading this, you may be asking
"Well, why should I give to Catholic Charities New Hampshire on Giving Tuesday?"
Here are four short answers:
While donor support helped bring help and hope Kalila, Josiah, Diane and Stephanie never thought was possible, the work we do continues. There are many others, like them, across New Hampshire facing challenges most of us could never imagine, nor want to wish on anyone else.